rev. 14.02.2008
BLEVE - Fettexplosion - Explosión de graso
---
This is a special kind of a BLEVE where the boiling liquid is water. The burning medium is preheated oil, grease or fat, heated up to its autoignition temperature.

This is what happens if you try to extinguish your burning frying pan with water.
Dies passiert wenn Sie versuchen Ihre brennende Friteuse mit Wasser zu löschen.
Ça c'est qu'arrive si vous essaiez d'éteindre votre friteuse brûlante par de l'eau.
Eso es qué pasa, sí intenta a extinguir su freidora ardienta con agua.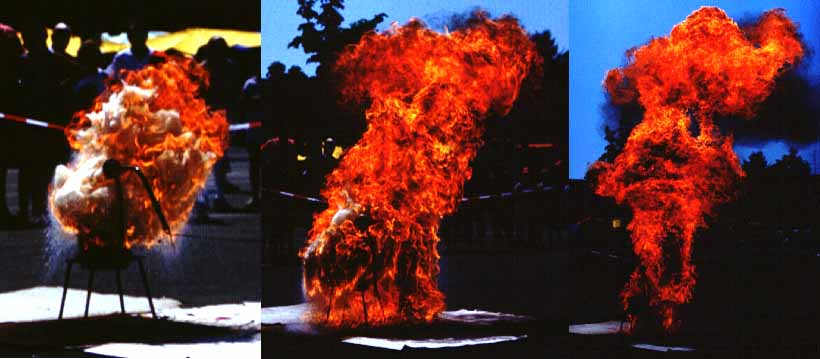 To be continued.
Ingenieurbüro Frank Markmann
Gottfried-Blum-Weg 4
D-88639 Wald
Germany

Tel.: +49-(0)-7578-933141
Fax: (on request)
---
Fire Investigation in Germany / webmaster / revised 14.00.2008